This post was written in collaboration with Worldpackers
This website contains sponsored and affiliate links. If you click through the links on this page and make a purchase, I may earn a small commission. As an Amazon Associate I earn from qualifying purchases. Thank you for your support. [Learn more]
Who hasn't thought to themselves 'I want to travel the world for free'? That has been my dream ever since I can remember, to see the world and have incredible experiences, but without it costing an arm and a leg. And guess what? There is a way to travel for free by volunteering abroad with a website like Worldpackers. Worldpackers acts as an intermediary between prospective volunteers and individuals, families and companies who are looking for volunteers to help them with their projects and businesses all over the world.
What is Worldpackers & How Does it Work?
Worldpackers is a platform that connects hosts and travellers solely to promote collaborative experiences. Hosts add their opportunities for volunteering, listing what jobs are available and what they are looking for in a volunteer. They also include what you will get in return, which is usually accommodation and some meals.
Verified members can search through all the available opportunities and contact the hosts to arrange a volunteer placement with them. All external logistics are the travellers' responsibility, so you will need to arrange your own plane tickets, local transportation, passports, visas, travel insurance etc.
For more information on how Worldpackers works, check out the video below or read about my experiences using Worldpackers in my personal review.

Worldpackers is a great way for backpackers and budget travellers to travel the world without having to pay for accommodation. Technically speaking you don't travel for free – there is an annual membership fee of $49, but I've teamed up with Worldpackers to offer all Tales of a Backpacker readers a $10 discount on membership so you will pay just $39 to become a verified member for a whole year, and gain access to all the benefits of Worldpackers.
Paying less than $40 for a year is about as close to free as you can get! Read more about the Worldpackers promo code here, or click below to get your discount.
Becoming a Verified Member gives you access to apply, chat to, and confirm trips with any of the Worldpackers hosts during the period of one year. You also get assistance and support from Worldpackers staff throughout your trip and are eligible to receive Worldpackers insurance in case of an emergency or if the host doesn't abide by what was previously agreed.
YOU MIGHT ALSO LIKE: Why You Need Backpackers Travel Insurance
Do You Need Any Specific Skills for Volunteering?
Each volunteer opportunity is different, and the hosts might ask for different skills or experience depending on what they are looking for. If you want to work on the reception of a hostel, for example, basic language skills will certainly be useful.
Hosts looking for specific help with their website might ask for computing skills, or someone looking for help with an eco-project might ask for someone with gardening or building experience. Other volunteer placements might not ask for any specific skills, so have a look through the different options for where you want to go to see which opportunities for volunteering suit your skills.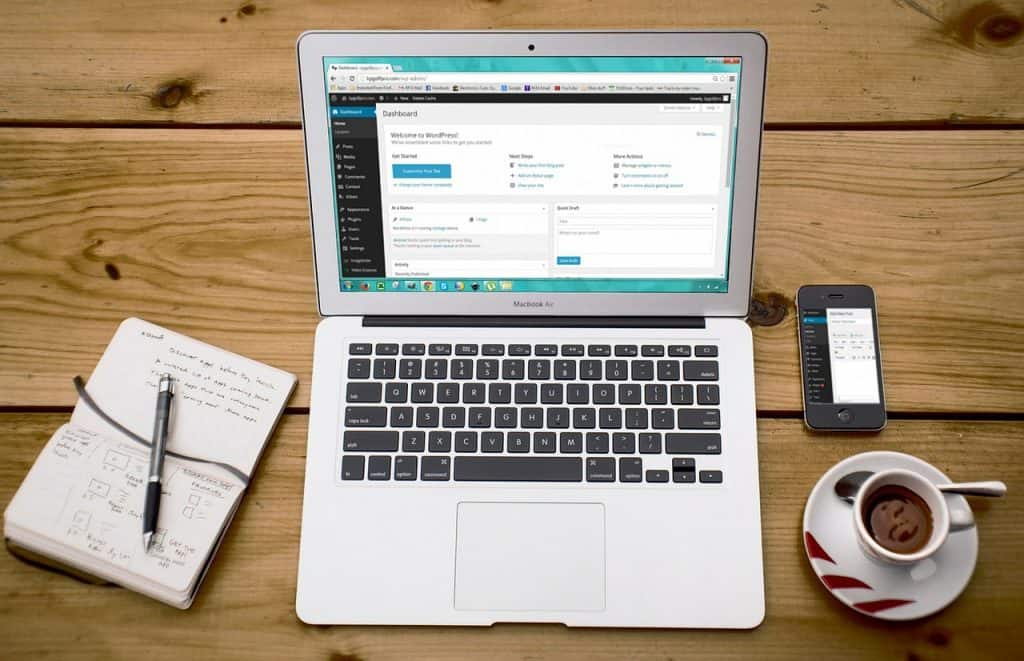 What Skills Do You Get from Volunteering?
As well as being a great way to save money on your travels, volunteering is a fantastic way to learn new skills and develop the ones you currently have. Having volunteering on your CV is a wonderful way to show prospective employers that you didn't just spend your travels lounging on the beach drinking mojitos, it shows that you wanted to do something worthwhile with your time.
Depending on the type of volunteer placement you choose, you can gain and develop different skills from volunteering, from customer service if you are working in a hostel, communication skills, language skills, planning and general personal development.
Where Can You Volunteer?
Worldpackers has hosts all over the world looking for volunteers and is one of the largest websites that arrange free volunteering abroad. You can find placements for free volunteering in Europe, Asia, Africa, North America, Latin America and pretty much anywhere you want to go. If you don't fancy volunteering abroad, why not have a look for volunteer positions available in your home country?
Types of Volunteering Opportunities Available on Worldpackers
Worldpacker hosts are looking for volunteers to help them with all sorts of work, from helping in hostels to building eco-projects, from gardening and farming to childcare, from language teaching to social media and website development. Pretty much you name it, someone is looking for it!
Who Volunteers with Worldpackers?
I caught up with the team at Worldpackers and was interested to learn more about the people who want to volunteer abroad with Worldpackers.
They told me that 62% of Worldpackers users are women, which is wonderful for solo female travellers like me. The extra reassurance of travelling and volunteering with Worldpackers means you know where you will be going, and who you will be meeting.
YOU MAY ALSO LIKE: Tips for Women Travelling Alone
The 3 main reasons that people mention when they sign-up to Worldpackers are:
First Time Travelling Alone
Often travellers decide to use Worldpackers for their first trip abroad, so security is very important for them and the checks and insurance that Worldpackers offers gives new travellers a helping hand when they need it.
Backpacking and Long Term Travel
People who want to make a longer trip,at least 3 months. So volunteering is a perfect way to travel more spending less. Many times what determines how long a trip will last is exactly the budget issue. Accommodation and food together account for about 70% of the costs of a trip, so if you aren't spending money on either of those things, you can afford to travel for much longer.
To Learn/Practice New Languages
Many people are afraid of travelling because they do not know the local language or only know a few words. Travelling is a great opportunity to learn or practice a new language in cultural immersion, speaking to local people and practising every day.
Is Worldpackers Safe?
Worldpackers takes a lot of measures to make sure their platform and volunteer placements are as safe as possible. Worldpackers different from other work/stay platforms who offer free volunteering abroad by providing the following support to ensure your safety:
Verified Hosts
Before any hosts can post or invite guests on their platform, Worldpackers go through a verification process with them, chatting with them and ensuring they're offering a safe, Worldpacker worthy experience for travellers.
Once they are verified, Worldpacker hosts also get reviews from travellers who have stayed and volunteered with them, so you can read reviews and get a real sense of what to expect.
Support Team
Worldpackers offer 24/7 support from their customer service team, who can you speak to in-app, by email and phone throughout your travels so someone is always on hand to help.
Worldpackers Insurance
If you have any issues related to your host during your stay, Worldpackers will cover 3 nights for you at a nearby hostel and their support team will get you set up with another Worldpacker host as soon as possible.
Experts & Community
Community is really important to Worldpackers. They have experienced Worldpackers available to chat with newer members for peer-to-peer advice. On the Worldpackers website you'll also find stories and advice from other Worldpacker members.
Overall, Worldpackers is a great option for travellers who want to travel for free by volunteering abroad, so what are you waiting for? Get your Worldpackers promo code now and give it a try! Have you volunteered with Worldpackers before? I'd love to hear your stories, please leave your comments below.
If you're looking for travel insurance for your backpacking trip, get a quote now from World Nomads.
Like this post? Pin it to read later:
This post is sponsored by Worldpackers. Just to let you know, this post may contain other paid or affiliate links, which help to maintain Tales of a Backpacker and give me the chance to keep travelling, and to keep creating awesome content for you!
Tales of a Backpacker is a participant in the Amazon Services LLC Associates Program, an affiliate advertising program designed to provide a means for sites to earn advertising fees by advertising and linking to Amazon.com. I only recommend goods and services I believe are useful and reliable.
[lastupdated]