Backpacking South America: A Backpacker's Guide to South America on a Budget
PLEASE ONLY TRAVEL WHEN IT IS SAFE AND RESPONSIBLE TO DO SO. Articles have not been updated to reflect any travel restrictions which may be in place, so please check with the destination for up-to-date information. Thank you!
Backpacking South America was my dream trip. So many beautiful places, delicious cuisines, friendly people and some of the best parties in the world. It was my first proper backpacking adventure, and I jumped right in at the deep end when my plane landed in Bolivia. It took me a few days to find my feet, then it didn't take long at all for me to fall in love with this incredible continent. What began as a once-in-a-lifetime journey triggered a desire in me to keep travelling for years to come and led to starting this travel blog. A South America backpacker's love story in every sense of the word! Here you'll find tips on backpacking in South America, where to go and when, how much money you'll need in your backpacking South America budget and much more. Leave any preconceived ideas and judgements at home, and embrace the sights, smells and sounds of South America!
This site contains affiliate links. I may receive a commission for purchases made through these links. As an Amazon Associate I earn from qualifying purchases. As an Airbnb Associate I earn from qualifying bookings.
[Learn more]
Last updated: October 28, 2019
Skip ahead to read articles on specific countries in South America
Is South America Safe?
Many people panic when they think about safety in South America and assume that you're going to be killed the second you set foot on the continent, so I want to address this question right off the bat. I didn't find South America any more dangerous than anywhere else in the world. Big cities like Sao Paulo, Bogota, Lima, are of course riskier than the towns and villages, which is true of any big city anywhere.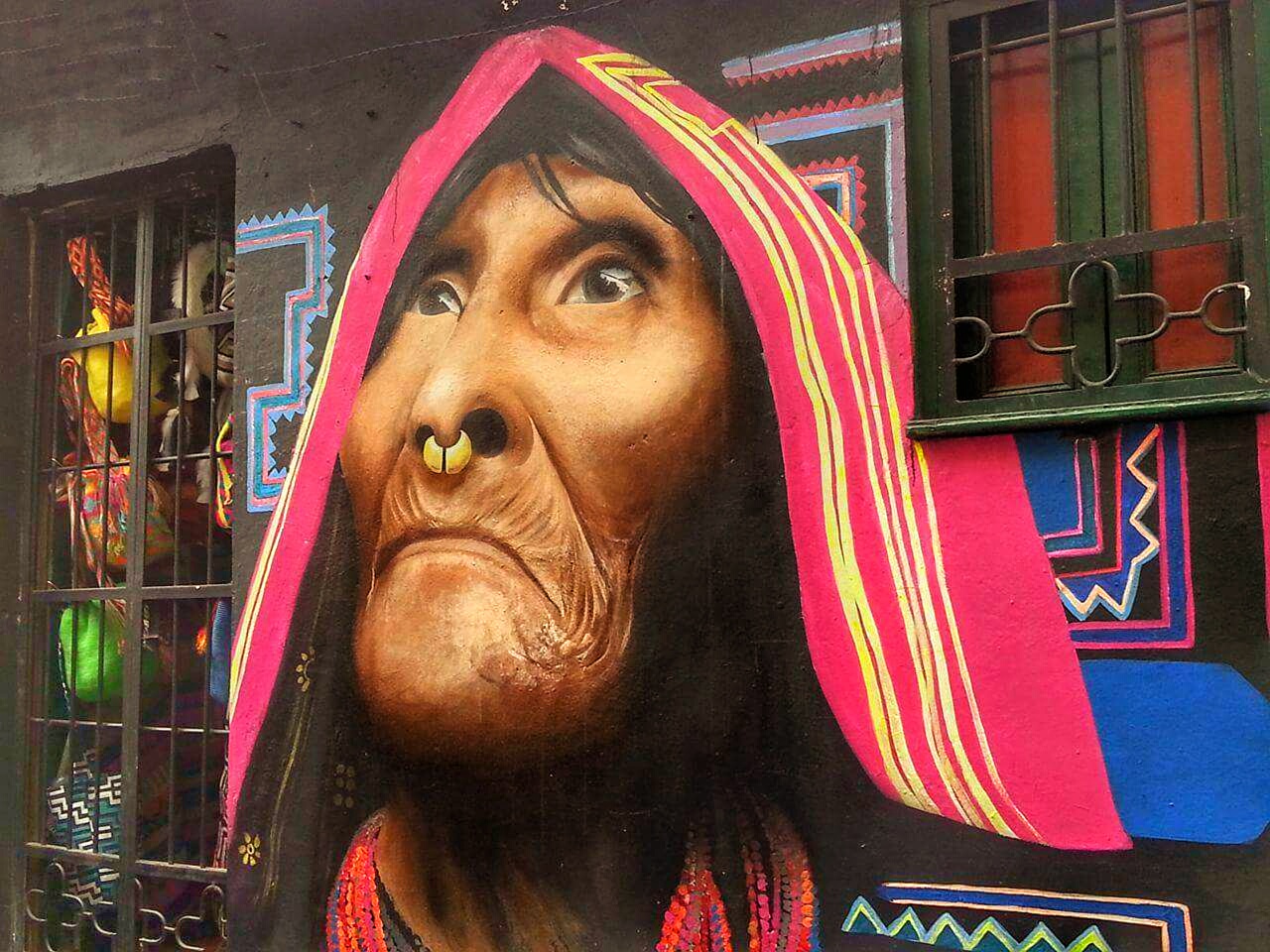 The biggest difference for me was just being aware of my surroundings. Don't walk the streets alone at night, or if you do take an Uber or a registered taxi. Be aware of pickpockets, travel during the day instead of taking night buses, and take the same precautions that you do anywhere in the world – don't flash a lot of cash or expensive jewellery, and if you feel unsafe, seek help immediately or get out of there. I travelled on my own for 10 months in South America and the worst thing that happened was someone breaking into my hostel locker. I found South Americans to be friendly, warm, welcoming and extremely helpful if I ever needed anything and can't wait to go back to South America to explore more!
No matter where you travel, you should always get travel insurance to cover you in case something does happen. Travel insurance from WorldNomads is available to people from 140 countries, and you can buy and claim online, even after you've left home. It's designed for adventurous travellers with cover for overseas medical, evacuation, baggage and a range of adventure sports and activities. Get a quote now:

The Safest Countries in South America
If you don't believe what I've just said, according to the Global Peace Index, Chile is rated as the 28th safest country in the world, and the most peaceful in Latin America. Uruguay comes in at 37, (the UK is ranked at 57) Argentina 66, Peru 74, Ecuador 75 and Paraguay 77. Bolivia is placed at 94, Brazil 106, (the USA is ranked at 121). Venezuela 143 and Colombia 145, although I certainly wouldn't say that Venezuela is safer than Colombia so I'm not sure how much faith I place in these kinds of measuring systems. The point is though that you are no less safe travelling in South America than you are in the USA or many other countries in the world.
Travelling South America Alone
Backpacking through South America alone is not as scary as people seem to think it is. I travelled solo in South America for 10 months and didn't feel unsafe at all. It helps if you can speak some Spanish (or Portuguese in Brazil), but I found that most people were eager to help me and felt somehow responsible for this blonde gringa (foreigner) wandering around by herself! There are lots of backpackers who solo travel in South America, so if you stay in hostels you are bound to meet people to travel with if you want to.
Backpacking South America Budget
The costs of travelling in South America vary greatly depending on the countries you choose to visit, and the economic situation is like at the time. For example, Brazil was quite expensive when I visited in 2016 due to the relatively strong Brazilian real. However, now the exchange rate is much better, it makes it a cheaper country to visit.
Generally speaking though, Chile, Argentina and Peru are the most expensive countries to visit in South America, then Ecuador, Brazil and Colombia. Bolivia and Paraguay are cheaper to visit.
I'd say that a bed in a hostel dorm costs an average of $10 per night, cheaper in rural areas and higher in peak holiday times or popular city destinations. Couchsurfing is also an option in most places if you prefer to do that, but make sure you read reviews carefully.
For food, you can get a good meal for a few dollars, and buying fruit and veg from the markets or street vendors can save you a lot of money. You can get by in cheaper countries on $10 per day but bear in mind that tourist-style restaurants and drinking alcohol will increase your budget a lot.
For transport, bus travel is very cheap, you only need to spend a couple of dollars to get from city to city in most countries, but long distance, luxury buses, of course, cost more.
On a shoestring budget, you can get by on $30 a day. $50 a day is much more generous and can include some tours, better quality meals and some private rooms instead of dorms.
Unique destinations and experiences such as the Galapagos Islands in Ecuador or hiking to Machu Picchu in Peru will take a big chunk of your backpacking South America budget, but these are once-in-a-lifetime experiences which you should definitely budget for if you can.
Regarding currency in South America, it is a good idea to have a stash of US dollars on you, which is the easiest currency to exchange. Be wary of money changers on the street and at borders, but sometimes it is easiest to get rid of your excess currency instead of taking it with you – I had a hell of a time trying to get rid of my Paraguayan currency once I'd left the country!
The Cheapest Place to Fly to in South America
A lot of South American capital cities have direct flights from Europe, particularly from Spain or Portugal, and major hubs like London, Amsterdam and Frankfurt. From the US, Spirit Airlines and Viva Colombia often have good value flights into South America. Use a flight search engine like Skyscanner to search for the best flights from where you are. Be flexible on dates, days of the week, and airports to see if you can find a great deal. Bogota is the hub for Avianca which often has decent fares, although I personally chose to fly into Santa Cruz in Bolivia with Air Europa from Madrid. That was partly due to price, and partly for logistical reasons so I could acclimatize to the altitude in Bolivia gradually instead of flying directly into La Paz. Check Skyscanner for the best flight deals here, or download the Skyscanner app.
YOU MAY ALSO LIKE: How to Find the Best Flight Deals with Skyscanner
Amazing Things to do in South America
Discovering Ancient Ruins
Peru is THE place to do in South America if you are interested in pre-Columbian cultures in South America. The whole of the Andean region is littered with stunning Inca ruins, in particular, the Sacred Valley and Machu Picchu of course. But Peru isn't the only country where you will find the remnants of indigenous settlements, Ecuador and Bolivia have some excellent archaeological sites, as does Colombia where the famous 'Lost City' Ciudad Perdida of the Teyuna people remained hidden in the jungle for centuries, and Easter Island in Chile.
Hiking in South America
The mountains, volcanoes and canyons in South America mean the continent is a hiker's dream. Hiking Patagonia, the Andes in Peru, Ecuador, Colombia and Bolivia, and jungle treks to hidden cities and lost worlds are all incredible adventures.
READ MORE: The Best Hikes in Peru
Exploring the Amazon
The largest rainforest in the world, stretches across a large proportion of South America, in Brazil, Colombia, Ecuador, Peru and Bolivia. Take a slow boat down the river from Iquitos or Manaus to the mouth of the river at Belem or take an amazing Amazon tour from one of the many launchpads into this incredible forest to discover a haven for rare flora and fauna which is sadly under threat from deforestation and human interference. Visit responsibly with a reputable tour company, and avoid any activities where touching the animals is encouraged.
Nature Spotting
The flora and fauna in South America are as diverse as the continent itself. Aside from the Amazon, other incredible wildlife hotspots include the Pantanal in Brazil and Paraguay, and of course, the Galapagos Islands in Ecuador where endemic species are found nowhere else on Earth.
Partying All Night (and Day!)
South America loves to party! Carnival in February is the biggest festival in South America, celebrated throughout the continent from Rio in Brazil to Barranquilla in Colombia. Expect more festivals and colourful parades for other religious holidays such as Easter, and on the Independence Days of each country.
Eating and Drinking in South America
Food and drink are one of life's great pleasures for me, and foodies will not be disappointed in South America. Gorge on seafood around the coasts, beef in Argentina, ceviche in Peru and Chile, arepas in Colombia and feijoada in Brazil, and enjoy sampling the local specialities all over the continent. You won't be short of beverages either, South American wines from Chile and Argentina are some of the best in the world, and you haven't lived until you've had a caipirinha in Brazil or a Pisco Sour in Peru.
The Best Time to go to South America
As South America is so vast and varied, there is no set 'best' time to visit South America, it really depends on where you are going and what you want to do there.
For the southern countries of Chile and Argentina, if you are heading to Patagonia avoid the winter months of June, July and August as these months are simply too cold to get very far south, although skiing is great this time of year. Patagonia is best visited from December to March, although the peak times also bring more visitors and higher prices, so aim for shoulder seasons if you can. The more northern regions are fine during this time though, Buenos Aires and Iguazu falls will keep you busy.
The summer season from December to March tends to be busier everywhere in South America, especially around Christmas, New Year and Carnival, but there is plenty going on and a great atmosphere which can be worth the higher prices. Just make sure you book your accommodation in advance for the peak dates.
May to September is the dry season in the Andes, so is generally the best time to go to Machu Picchu, and for trekking in the Andean regions of Peru, Bolivia and Ecuador. Although again, peak times mean peak prices too; in April and October, you're likely to get fewer tourists and better prices.
The Best Places to Visit in South America
Given the size and variety in the continent, trying to decide the best places to travel in South America is incredibly difficult, and will vary greatly depending on what you like to do and what you are interested in seeing and doing. When you are deciding where to go in South America you should also consider the time of year you are visiting. Travelling to Patagonia in the winter for example (July and August) will be very cold, and difficult to get where you want to go. The rainy season also varies depending on the country and the region of the country, so take that into account as well when you are planning your South America backpacking trip.
The Best South American Countries to Visit
Each country in South America has its own charm, attractions and incredible things to do, although admittedly some countries are more popular than others. My personal favourite country in South America was Colombia, closely followed by Peru and Bolivia, but it really depends on what you are looking for. I've briefly summarised each country, so you can decide on the best South American countries to visit for your tastes!
Backpacking Argentina
Argentina was expensive to visit while I was in South America, although recent currency fluctuations have made it much more affordable. Argentineans often see themselves as more European than Latin American, and the Italian influences in cities like Buenos Aires are obvious, with a lot of excellent pizza and pasta restaurants! Dining in Argentina is a pleasure – if you like red wine and red meat you'll be in heaven. Don't miss the empanadas! Learn to tango in Buenos Aires, admire the skills of the gauchos (cowboys) in the La Pampa, hike glaciers in Patagonia and marvel at Iguazu Falls in the north. No matter what you do in Argentina you are bound to enjoy it!
READ MORE ABOUT BACKPACKING ARGENTINA
Backpacking Bolivia
In my opinion, Bolivia is the most underrated country in South America. The landscape is stunning, with mountains, volcanoes, salt flats, deserts, jungle, cloud forest, lakes and more, the people are friendly with a fascinating culture and it is cheap. Ok so the food isn't amazing, the infrastructure is lacking, and the roads are often horribly maintained, but that was what I loved about Bolivia, that it isn't just a sterile tourist destination, here what you see is what you get. Bolivia is a perfect destination for adventure lovers, with the Salar de Uyuni, Death Road, hiking in the mountains and the Amazon rainforest to discover. Don't make the same mistake I did, make sure you visit Bolivia!
READ MORE ABOUT BACKPACKING BOLIVIA
Backpacking Brazil
Brazil is vast. It is the largest country in Latin America and the fifth largest in the world. A large proportion of that is made up of the magnificent Amazon Rainforest, so if you are looking for an Amazon adventure, it doesn't get much better than taking a slow boat down the river through Brazil. The beaches in Brazil are legendary, and the Brazilian love for partying even more so. Brazilians are warm and open, and a lot of fun, so if you are looking to kick back, relax and party then Brazil has got to be it. Carnival in February is a riot of colour, music and dancing, with street parties, fancy dress and parades. Don't miss Rio de Janeiro or the incredible Iguaçu Falls.
READ MORE ABOUT BACKPACKING BRAZIL
Backpacking Colombia
Colombia was my favourite country in South America. Although it is still plagued with a bad reputation, Colombia is truly magical. There are some areas which still aren't advisable to visit, but stick to the popular regions around Medellin, Bogota, Santander, the Coffee region and the Caribbean coast and you will see why I fell in love with Colombia. Discover mystical statues left by a culture who disappeared without a trace in San Agustín, take salsa lessons in Cali, see some of the highest palm trees in the world in the stunning Cocora Valley, learn why Medellin has transformed itself from one of the most dangerous countries in the world into a buzzing cultural centre, take a market tour in Bogota and hike to lost cities through the jungle in Santa Marta. There are too many highlights of Colombia to mention here, so read more in my Backpacking Colombia guide.
READ MORE ABOUT BACKPACKING COLOMBIA
Backpacking Chile
Chile was a huge gap in my backpacking South America trip, I didn't have time to visit this beautiful long country which is one of my great regrets. I would love to go and experience Chile for myself, the hiking, wine tastings, volcanos and deserts, vast coastline and the magical island of Rapa Nui (Easter Island) are all firmly on my bucket list.
Backpacking Ecuador
One of the smaller countries in South America, Ecuador certainly packs a punch. It is one of the most biodiverse countries on the planet and its small size means you can see a lot in a relatively short time. Hike volcanoes at Cotopaxi National Park, zipline through the Mindo Cloud Forest, shop at one of the best markets in South America at Otavalo and cycle the city streets of Quito on a Sunday when traffic is banned. The Galapagos Islands deserve a special mention here, these beautiful and fragile islands are unique and home to creatures that do not live anywhere else in the world. Hang out on the beach with sealions, see giant tortoises in the wild and snorkel with marine iguanas, sea turtles and penguins. But do it responsibly. Tourism on the Galapagos Islands is taking its toll on the wildlife, so do your research before you go to make sure you do not add to the damage we are inflicting on this delicate ecosystem.
READ MORE ABOUT BACKPACKING ECUADOR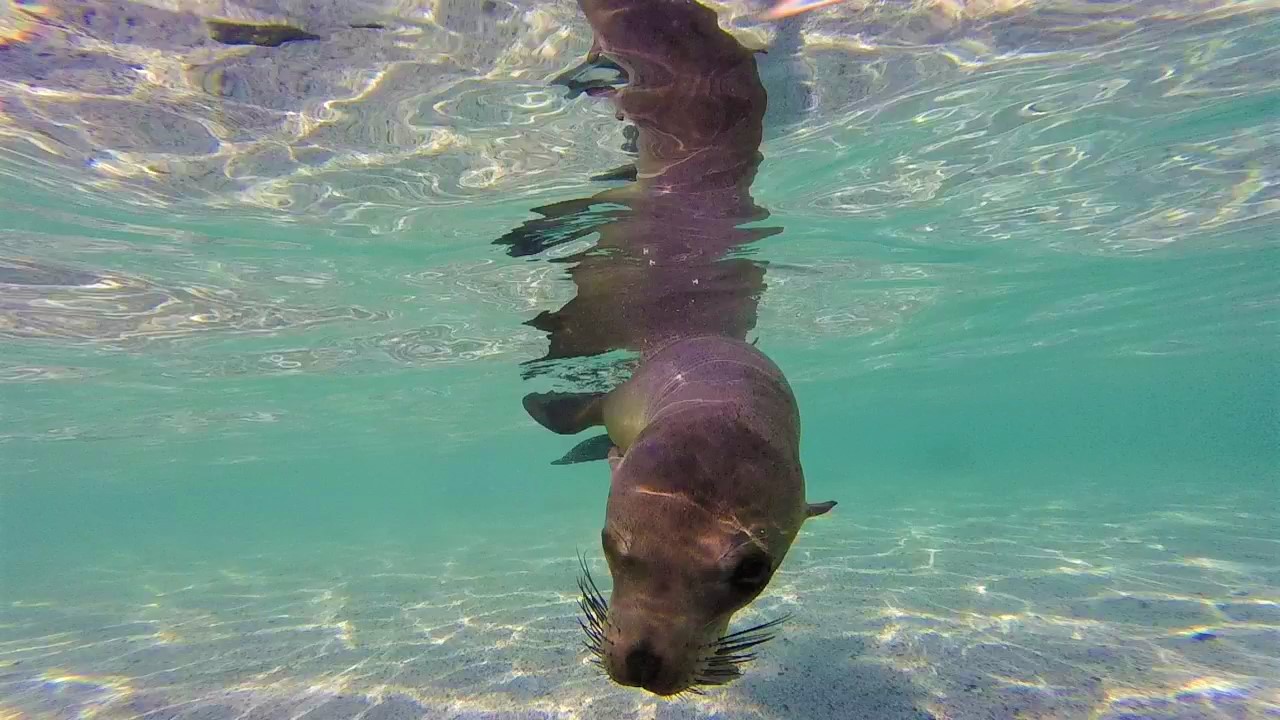 Backpacking Paraguay
Despite its central location, many South America backpackers skip Paraguay or pass through it simply to get to the other side. There aren't any major tourist attractions in Paraguay its true, but if you're backpacking South America for a long period, then why not spend a week here to see what the lack of fuss is about? On my short trip to Paraguay, I visited the missions in the south of the country. I would have liked to visit the Pantanal in Paraguay, but unfortunately, as a solo traveller, it was prohibitively expensive. If you are travelling in a group, it is much easier to get good value tours and excursions in Paraguay.
Backpacking Peru
Peru is probably the most popular country to visit in South America, thanks to the iconic Inca citadel, Machu Picchu. This magnificent city hidden high in the mountains is touristy, yet it is popular for good reason and is still the highlight of my travels in South America. Watching the sun rise over the mountains and the golden rays touch the ruins was an incredible experience. However, Peru is much more than Machu Picchu. There are plenty of other pre-Columbian civilisations which left their mark in Peru, from the mysterious Nazca Lines to the ruins of Chan Chan and Chachapoyas, history buffs will be fascinated by Peru. Foodies too will be delighted here, Peruvian cuisine is exceptional, and Lima has some of the best restaurants in the world to delight your taste buds. Thanks to the Andes running like a spine through the country, hiking in Peru is a varied challenge, from day hikes to turquoise lakes to multi-day treks through canyons and across mountains – come prepared to be wowed!
READ MORE ABOUT BACKPACKING PERU
Backpacking Suriname & The Guianas
I've included these three together, although they are separate countries in their own right, they are not on the typical South America backpacking route. Guyana, Suriname, and French Guiana are the smallest in South America, tucked away on the northeast coast, north of Brazil and to the east of Venezuela. Certainly off the beaten track, backpackers here may struggle to get around easily, but you'll certainly have an adventure!
Backpacking Uruguay
This small country on the east coast of South America is a great stop off between Brazil and Argentina. Come here for surfing or chilling on the beach of Punta del Diablo, or to stroll around the beautiful colonial towns like the UNESCO listed Colonia del Sacramento and Montevideo's old town quarter. If you want to get away from it all, seek out the life of the Gauchos and head off for a day's horse-riding – Argentina isn't the only place in South America where you can find cowboys.
Backpacking Venezuela
Unfortunately, Venezuela is off most South America travel itineraries due to the serious safety concerns here. Caracas is one of the most dangerous cities in the world, and despite everything I said above about South America being safe, Venezuela is the exception that proves the rule. I did go to Venezuela for a couple of weeks, to see a friend in Caracas then to go to the incredible Angel Falls, the Orinoco River Delta and to climb Mount Roraima. These adventures were some of the best I have had in South America, but I simply can't recommend backpacking Venezuela in good conscience. While other bloggers might wax lyrical about how cheap Venezuela is, Venezuelans have been fleeing the country in their thousands due to food shortages, no medical treatment and violence. Take a look at this article I wrote about safety in Venezuela, and my other Venezuela articles here.
READ MORE ABOUT BACKPACKING VENEZUELA
Suggested South America Backpacking Route
Logistically, travelling around the continent in a roughly circular route makes the most sense, although you'll find that your plans will change as you meet people along the way who recommend different places to visit. The more time you have, the more flexible you can be, so I would advise you to have a rough plan in mind but expect it to change.
Backpacking South America Itinerary
How to come up with a travel itinerary for a whole continent? It's not easy! Many backpackers make the mistake of trying to fit too much in and rushing around South America too quickly without being able to appreciate where they are. I spent 10 months backpacking South America and didn't even visit Chile, Uruguay, the Guianas or most of Argentina. My best piece of advice would be to take your time and choose your destination carefully. Don't try to cram it all in two weeks. You can always come back another time! Distances in South America or vast, so if you intend to see a lot in a short time then you will need to take some flights.
2 Weeks in South America
This is really the minimum length of time you will need to see a few of the highlights of South America, in one or two countries. Pick your top country, and spend the two weeks there, or split your time between a maximum of two countries that are close together.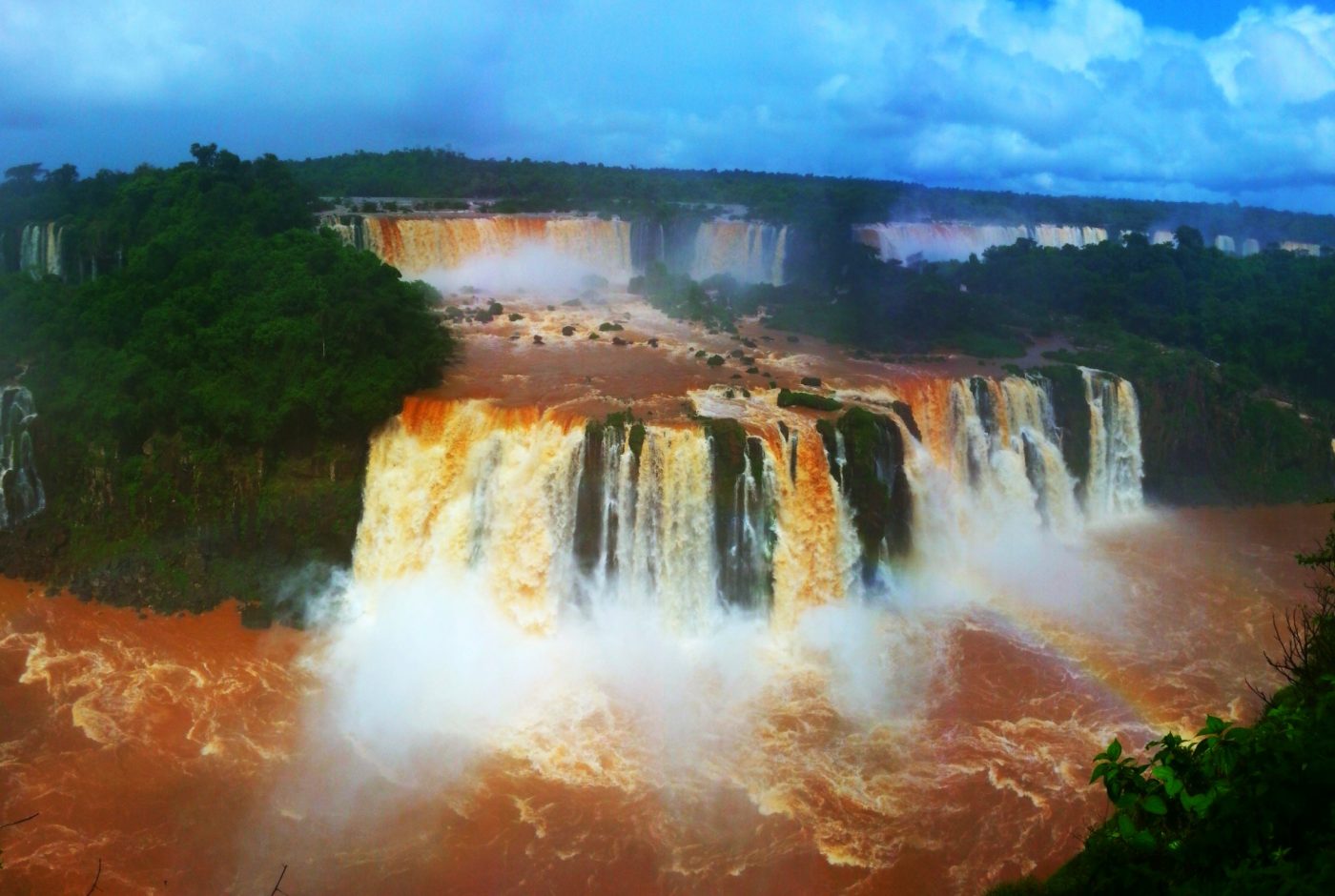 You could spend 2 weeks in Colombia, with a week on the Caribbean coast, a couple of days in Bogota, Medellin and the Coffee Region around Salento. Alternatively, head to Peru for Machu Picchu, Lake Titicaca and the Salt Flats in Bolivia (but make sure you take time to acclimatize!). You could also pick Brazil, for 2 weeks of glorious beaches, partying in Rio and the Iguazu Falls. How about Chile for 2 weeks around Santiago, wine country and Easter Island? Or Ecuador and the Galapagos Islands?
Backpacking South America Itinerary: 1 Month
With a month you can do a lot more in South America, although you could easily spend a whole month exploring one country. Still try to choose countries which are next to each other to allow easier transport options, and remember to not cram your itinerary too much – a month of constant travel is exhausting.
Example Itinerary for Peru, Bolivia and Chile or Argentina
Fly into Lima and spend a couple of days in the capital eating the delicious food and getting used to the South American way of life. Head south to Huacachina, Nazca and Arequipa before going to Cusco for Machu Picchu. Head to Lake Titicaca, La Paz and take a Salar de Uyuni salt flats tour, ending in San Pedro de Atacama. From there, head to Santiago and Valparaíso. Alternatively, finish your Uyuni tour in Tupiza, and head south to Argentina through Salta, ending in Buenos Aires.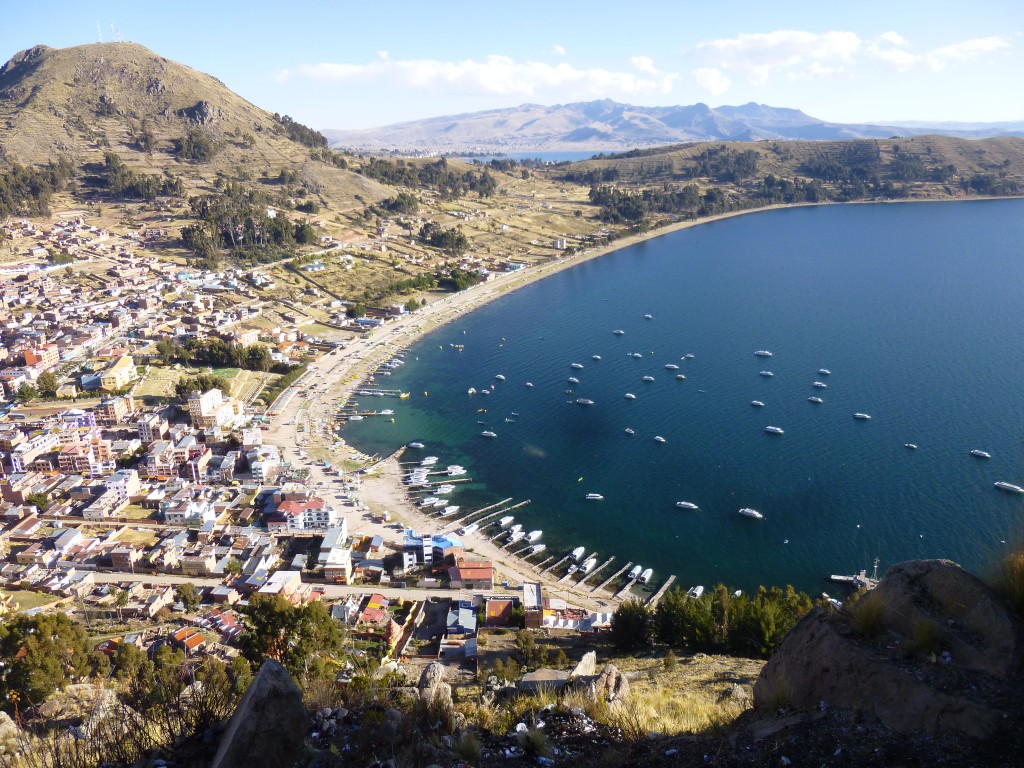 South America Itinerary: 3 Months
If you have 3 months in South America you have more time to explore a few countries in depth, or whizz around and see the highlights of several. Make sure you have time to enjoy your travels and take time to avoid backpacker burnout!
You could start in Brazil and travel south to Uruguay, Argentina and Chile, taking in Iguazu Falls, Buenos Aires and Patagonia as well as wine country and Easter Island in Chile. Ecuador, Peru and Bolivia are well connected and easy to travel through together, or start in Colombia and work your way south. For a real adventure, visit the Amazon in Peru or Colombia and take a boat down the river to Brazil, then travel along the beautiful Brazil coastline. The possibilities are vast, and there are no bad choices here!
South America Itinerary 3 – 6 Months + in South America
If you are able to spend 3-6 months or more in South America this is a good amount of time to allow you to get to know a lot of this vast continent.
Although 6 months seems like a long time, I assure you, it will fly by, although you should be able to see most of what you want. Aim to spend about a month in each country if you want to visit most of them, or really explore a few countries, visiting some more 'off the beaten track' towns and villages. With this much time, you could take some Spanish lessons or do some volunteering to help you settle into South American life. Try to take breaks to relax so you're not constantly on the move. A week or two chilling out will be much needed I assure you!
The Best Way to Travel South America
The best way of getting around South America depends largely on your budget and how much time you have.
Buses in South America
If you have more time, then bus travel in South America is cheap, relatively comfortable (most of the time), and allows you to see much more of a country than you would if you just hopped on a plane. However, some bus journeys in South America can take days so if you are travelling long distances in a short space of time, then flights can be a better option.
READ MORE ABOUT BUSES IN SOUTH AMERICA
Flights in South America
Flying within the same country is much cheaper than flying across several countries – unfortunately, there is no equivalent of British budget airlines like Easyjet or Ryanair here. Each country has its own national airline and own budget airline, but prices increase dramatically when you leave the country. If you plan to take a lot of flights, looking at a season ticket with one of the airlines could be a good idea, especially if you want to cover a lot of ground in a short time. Oneworld, for example, offers a ticket which allows travel on around South America on American Airlines, British Airways, LAN, Qatar Airways, TAM and their affiliates.
Trains in South America
Trains are not common in South America, there are a few lines which are primarily run for tourism, such as the Nariz del Diablo Tren Ecuador route and the train to Machu Picchu from Cusco. They are more expensive than other forms of transport as they are mainly for tourists.
Driving Yourself
Overlanding in South America is a popular choice for couples and families who buy their own campervan and travel around South America at their own pace. I also met people travelling on their motorbikes, and a couple cycling around South America! Remember that you can't drive all the way from the USA to South America without needing to put your van onto a ship between Panama and Colombia. There are no passable roads between Panama and Colombia.
South America Tours for Backpackers
If you have a higher budget and prefer to travel with the comfort and safety of an organised tour group, there are several companies which offer South America tours for backpackers. If you have never been backpacking before or are backpacking South America solo, you might consider taking the tour option, although it is much cheaper to do it yourself. Check out companies like Intrepid Travel, Dragoman and Exodus for example trips and itineraries. When I began my epic trip backpacking around South America I booked a tour with Dragoman (a partner of Intrepid) and enjoyed it. Tours offer more support and structure than backpacking South America alone, but obviously cost a lot more, and don't allow for variations to the itinerary. Choosing what is best for you depends on your budget and how you like to travel.
READ MORE: Dragoman Tour from La Paz to Cusco Review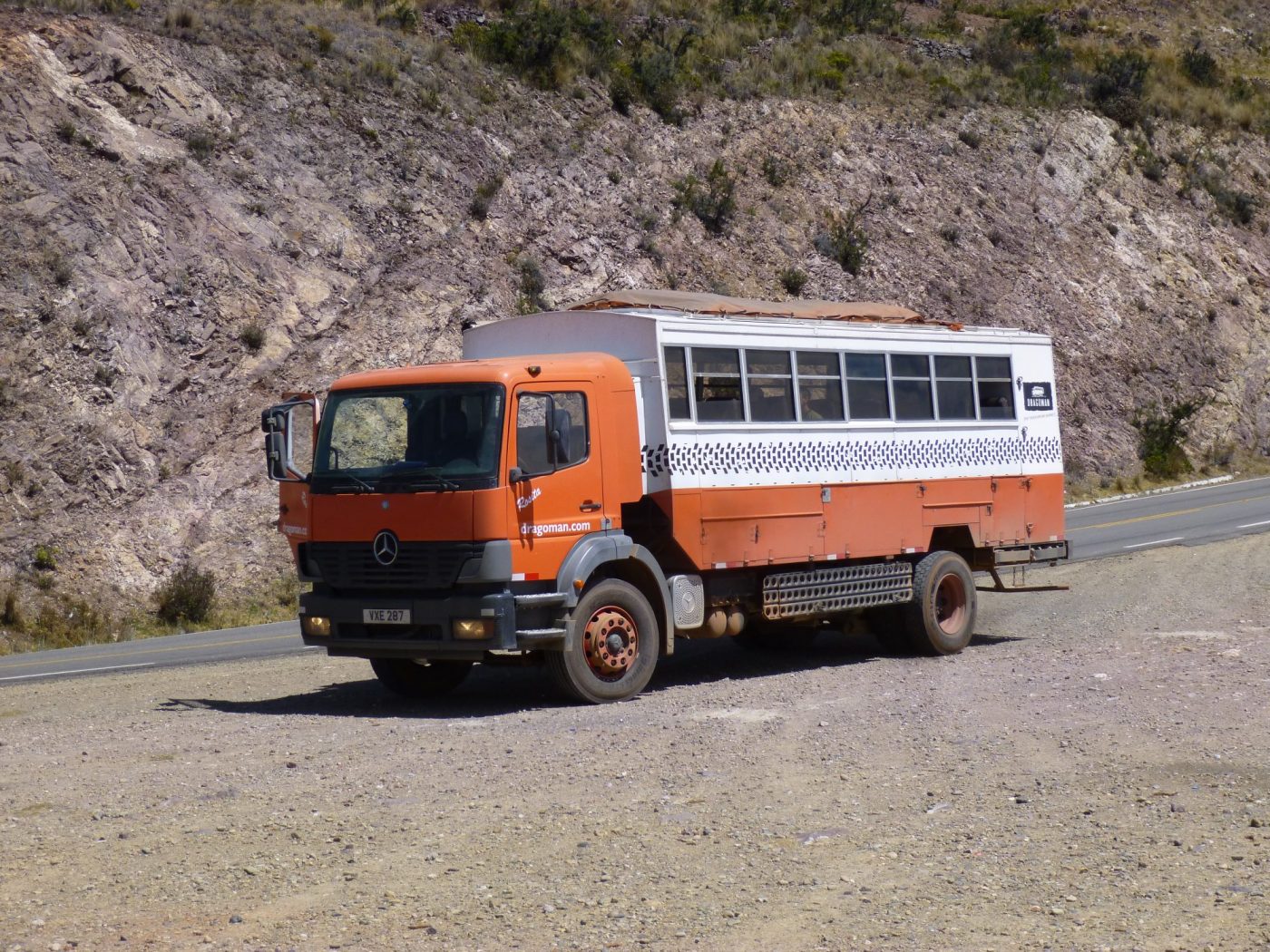 Immigration & Border Control in South America
Each country in South America has its own rules and regulations regarding entry documents, vaccinations and visas, so check each individual country's requirements before you go. Bear in mind that local people often don't have the same border procedures that foreigners have to go through, so when you cross any border, make sure you get an exit stamp for the country you're leaving, AND an entry stamp for your destination – you may need to ask your bus to wait for you.
READ MORE ABOUT CROSSING BORDERS IN SOUTH AMERICA
British travellers should use this website for up to date travel advice and entry restrictions when planning to backpack in South America.
Americans can use the Department of State website, Canadians click here, and Australians can use has Smart Traveller to help.
Apologies if your country isn't listed here – a quick google search for "(country name) gov travel advice" should bring up the relevant information for your country.
If you need to arrange any visas, Embassy Pages has a list of all the embassies and consulates for countries around the world.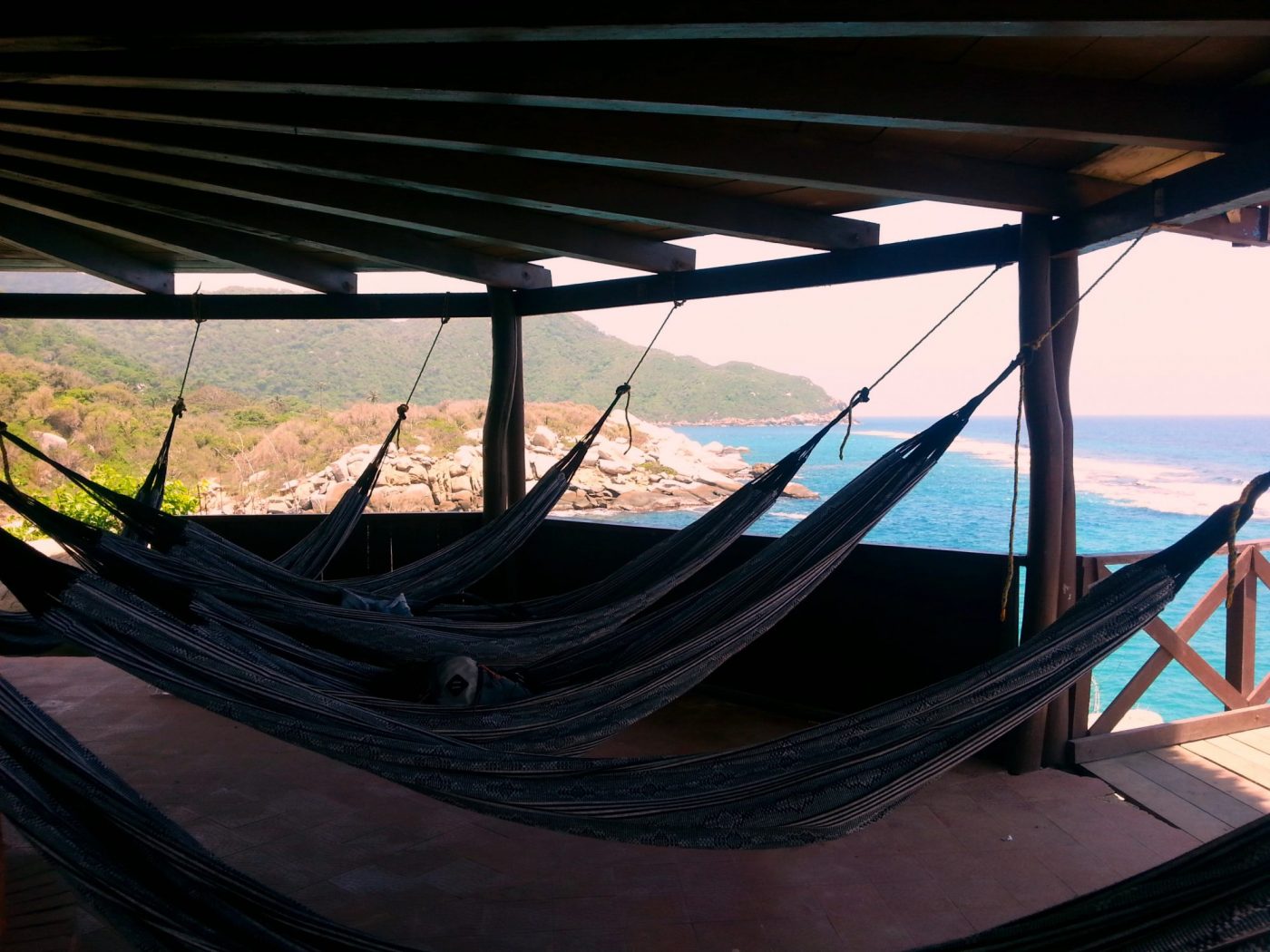 South America Backpackers' Accommodation
If you are backpacking South America on a tight budget, you could try Couchsurfing, although hostels in South America are plentiful and generally of good quality. Check reviews for recommendations from other travellers and choose your hotel or hostel carefully as you would in any destination.
Hostelworld is a good choice to book hostels and to see what options are available.
READ MORE: How to Find the Best Backpacker Accommodation All Over the World
You can also find homestays, budget hotels, and luxury hotels and resorts in Mexico too, so there is something for every budget if you feel like trying something different. In busy times and public holidays, it is advisable to book ahead, especially in popular destinations.
Or check the options on Airbnb. If you have never used Airbnb before, use this link to sign up & get up to $40 credit to use on your first trip! Read more about the Airbnb first time discount code or click below for your Airbnb coupon.
Volunteering in South America
If you are backpacking South America slowly, you might want to take advantage of the volunteering opportunities available to allow you to travel in South America without spending much money. You can find volunteering placements in South America on sites like WorldPackers, Workaway, and HelpX, where you pay a small fee to register on the site which allows you to browse available opportunities and contact the hosts.
Opportunities for volunteering in South America vary from working on reception at a hostel to teaching in schools, helping to build eco-projects or helping a family to care for their kids. Volunteering in South America like this is a great way to meet local people and become part of the community, and to save money. In exchange for part-time work, volunteers usually get lodging and some food included. Spanish (or Portuguese in Brazil) is useful but not always essential for volunteering in South America, it depends on the requirements of each placement.
Get a $20 Discount on Your Worldpackers Membership
I've teamed up with Worldpackers to offer all Tales of a Backpacker readers a $20 discount, which means you only need to pay $29 USD for a full year's verified membership. Once you are a verified member you can apply to and message all the hosts on Worldpackers and volunteer all over the world. What are you waiting for?!
Backpacking South America Tips for a Safe Trip
Bring Toilet Roll Everywhere
Toilet roll, or tissues, spare napkins, whatever. Never go anywhere without something to wipe with as chances are you won't find it in the public toilets in South America, or you'll have to pay for the privilege. Hand sanitizer wouldn't come amiss either!
Expect to Get Robbed
This sucks and I hate myself for saying it, but almost every backpacker I met in South America had had something stolen, be it a wallet stolen by pickpockets, a whole backpack from under the bus or like me someone stealing stuff from their hostel dorm. Unfortunately, travelling gringos (foreigners) are easy targets for thieves in South America. Please don't let this put you off, but simply be prepared for it. Follow these general tips for avoiding pickpockets, spread out your cash in several places, don't take anything priceless with you, and make sure you have travel insurance.
[amazon_link asins='B072ZXD8LD,B07JFNPCDD,B0794T688Q,B01GKSDOYY' template='ProductCarousel' store='talesofaback-20′ marketplace='US' link_id='a704bcf2-0532-11e9-aac8-73ea0e97986c']
Don't Sweat the Small Stuff
You really need a sense of perspective when you're backpacking in South America. Does it matter if your bus arrives 5 hours later than scheduled? Not really. Does it matter that the llama ate your passport? Well yes, that probably does matter, but you can get a new passport if needed! The point is to relax and enjoy the experience, no stress, no worries. I am quite a laid-back person anyway, but I really learned to stop worrying in South America, as things will usually sort themselves out one way or another.
YOU MAY ALSO LIKE: Things I Learned After A Month Backpacking
Be Open to New Experiences
Be it trying new food and drink, to chatting to locals or learning to dive, that is part of the joy of travelling. In South America, you will discover new cultures, cuisines and a whole raft of new experiences that you never even considered before, so go ahead and dive in!
Enjoy!!
Backpacking South America is an incredible experience so enjoy the ride!
If you are planning a South America backpackers' adventure, check out these more detailed backpacking guides on other countries in South America:
Prepare for backpacking South America with these top picks from Amazon:
[amazon_link asins='191108223X,1786571188,1786715899,1409371883′ template='ProductCarousel' store='talesofaback-20′ marketplace='US' link_id='7e711783-03b7-11e9-bc15-65ca71921064′]
Like this post? Pin it to read later:
Just to let you know, this post may contain paid or affiliate links, which help to maintain Tales of a Backpacker and give me the chance to keep travelling, and to keep creating awesome content for you!
Tales of a Backpacker is a participant in the Amazon Services LLC Associates Program, an affiliate advertising program designed to provide a means for sites to earn advertising fees by advertising and linking to Amazon.com. I only recommend goods and services I believe are useful and reliable.
Last updated: October 28, 2019